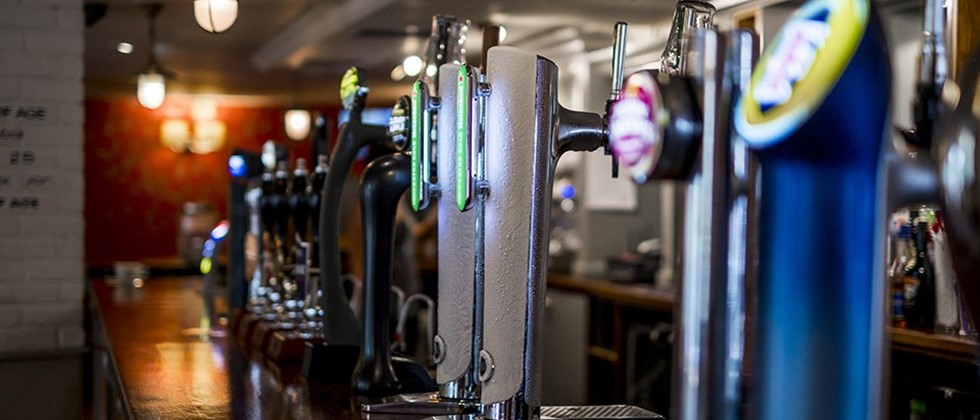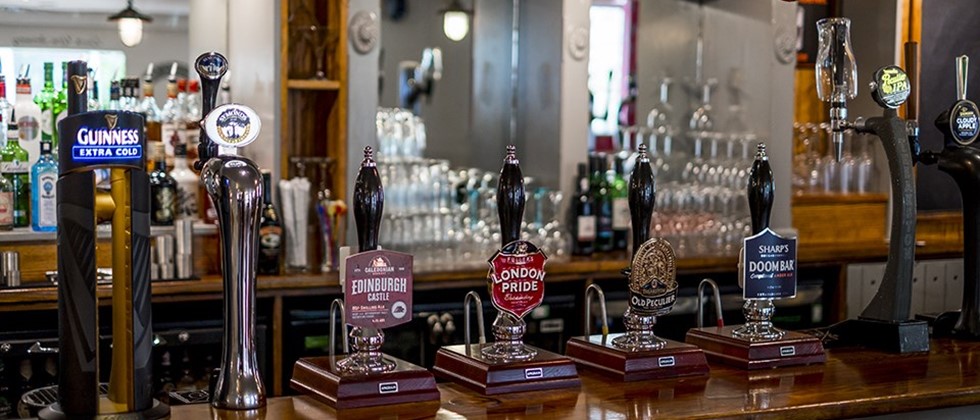 Drinks
Beer
Amstel
, Heineken
(4.1%)
Our classic, golden Amstel Beer, with its very distinctive and mildly bitter taste, has over the years become well known beyond the borders of its native country.
Beer
Doom Bar
, Sharp's Brewery Ltd
(4.0%)
Doom Bar Bitter is named after an infamous sandbank at the mouth of the Camel Estuary in North Cornwall.
Beer
Edinburgh Castle
, Caledonian Brewery
(4.1%)
We shook hands and made the deal with Historic Scotland, allowing us to use the world-famous landmark and its name for our 80 Shilling Ale. Without doubt, this is an Edinburgh icon both inside and out.
Beer
Fosters
, Heineken
(4.0%)
A pleasant, fruity, lighter-styled quaffing lager
Beer
Guinness Draught
, Guinness
(4.1%)
Guinness is an Irish dry stout that originated in the brewery of Arthur Guinness at St. James's Gate, Dublin. Guinness is one of the most successful beer brands worldwide.
Beer
Heineken
, Heineken
(5.0%)
Brewing beer is a 100% natural process. Heineken beer is made from the purest ingredients.
Beer
John Smiths Extra Smooth
, John Smith's Brewery
(3.6%)
John Smith's Extra Smooth was launched in 1993 and is now the nation's number 1 ale.
Beer
London Pride
, Fullers
(4.1%)
In recent years its popularity has grown to the extent that it is now Britain's leading premium ale: a welcome fixture in many pubs and off licences around the country, and now winning new friends abroad.
Cider
Strongbow Cloudy Apple
, Heineken
(4.5%)
Crafted in Herefordshire with a unique blend of British bittersweet apples, Strongbow Cloudy Apple is a fresh new take on traditional cloudy cider
Cider
Strongbow Dark Fruit
, Heineken
(4.0%)
Crisp Strongbow cut with a blend of dark fruit
Cider
Symonds Founders Reserve
, Heineken
(4.5%)
Symonds Founder's Reserve is a distinctive premium cider at 4.5% abv.